© 2010 Company Name. All rights reserved.

Look at what people are saying about us

Delilah is a canine victim of severe hip dysplasia, osteoarthritis, and intervertebral disk disease.  A year ago, it was difficult for her to walk short distances without suffering severe pain in her hips and her spine.  Throughout this past year, however, she has been involved in a structured program at Sterling Impression. The therapy plan includes muscle building exercises, massage, acupressure, and low level laser.  Now, not only are the muscles in Delilah's back and in her hind limbs stronger, but with Cathy's coaching and patience, Delilah has also developed more confidence to try new things.  She is no longer afraid to walk in the underwater treadmill, she freely charges up and down the ramp (with everyone clapping and cheering for her!), and she loves to stretch her back legs across her big blue peanut!  We want to say thank you to everyone at Sterling Impression for the accomplishments that Delilah has made during her treatment there.  She is living a much happier and pain free life and we couldn't be happier.  You guys are the best! 

p.s.  Delilah loves her blue peanut so much that we even have a blue peanut at home!

- Maria Daversa





I cannot thank Dr. McMillan and Cathy Symons enough for bringing my flat-coated retriever, Glory, back to her athletic activities so quickly.  Glory had on and off lameness issues with her right hind leg. 

She was initially diagnosed with a very mild cruciate tear by a surgeon, not serious enough to

warrant surgery, but therapy was suggested. 

I opted to try the Sterling Impression facility as I have heard good feedback about it.  Dr. MacMillan

evaluated Glory and came back with a diagnosis of an "iliopsoas" strain.  "What??" I asked.  I was blown

away – not many veterinarians apparently even know how to check for and/or diagnose this type

of injury.  Glory had the same exact symptoms two years earlier and I asked if it might be an

iliopsoas strain but never got a clear diagnosis.  FYI, an iliopsoas strain is a severe muscle strain in

the canine hip flexor / groin area that typically only occurs in dogs who are involved in activities

like agility, frisbee, etc. 

After only 6 therapy sessions including hydrotherapy, neurostimulation and stretching exercises, she is back to her agility work and running around loose in the woods like a complete nut every morning with her house-mate Dijon.  I was also given a run-through of stretching exercises to do with Glory at home.  I would definitely suggest this facility to anyone whose dog needs physical therapy.  Hats off!

-Julie Parker



1008 East Street, Walpole, MA 02081 | email: sterlingimpression@gmail.com | call: (508) 668 - 7946

STERLING IMPRESSION ANIMAL REHABILITATION CENTER









OF NEW ENGLAND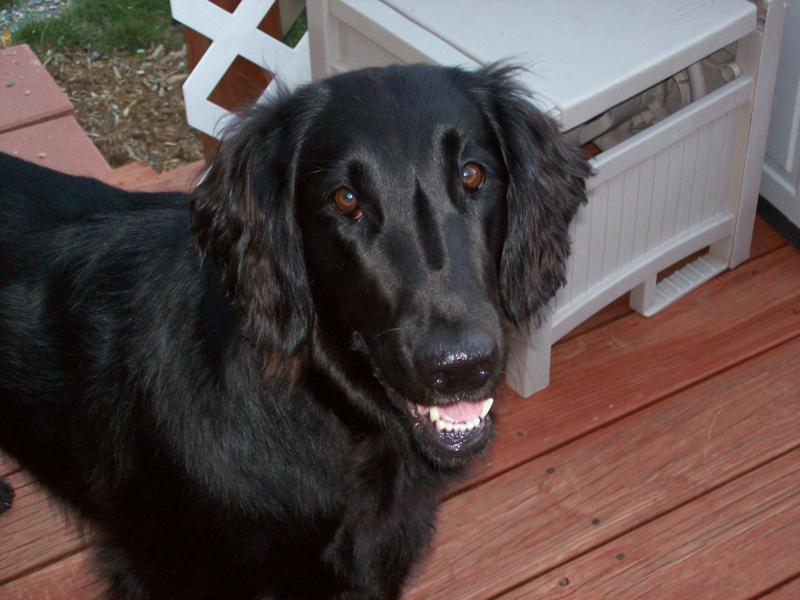 Babie (12 year old female Doberman) had surgery for a compressed disk in November of 2010. She had very little movement in all 4 legs when she came home however, we did her exercises as described in the discharge instructions but the next 2 weeks showed little improvement and we were getting very discouraged. Weymouth had told us that Sterling Rehab in Walpole had the facilities and the expertise to help with her recovery.

We brought her to Sterling twice a week beginning in early December 2010. After a few sessions at Sterling, we began to see improvement and every session yielded improvement. By mid January we could see that the effort our family put in at home along with the specific group of exercises and swimming provided by Cathy and her team was yielding very positive results. Despite Babie's fear and aggression, Cathy worked continously to help Babie regain her function. Though Babie was sometimes angry about her therapy, Cathy's hard work combined with the home program of exercises proved to be essential in Babie's recovery.

By mid February, Babie was taking short steps around our living room with the aide of her harness. From that point on, Babie was improving on a daily basis to the point where we could actually walk her into the Sterling facility with her harness. Cathy and her team were as excited as we were about our dog's progress. The staff at Sterling takes on challenges like these with an extremely positive attitude and they work tirelessly to get your pet walking again. We were extremely fortunate to have a facility like Sterling in our area and I would recommend them to anyone who has a pet in a similar condition as Babie.










- Barbarba Seligman and family
There are no adequate words to express my endless appreciation, respect and gratitude for Cathy and everyone at Sterling for their supreme and immeasurable competence, caring and accessibility.  Simply said, because of Cathy's expertise and the therapies she custom designs and uses with my Great Dane "Harley", he continues to have a very healthy and physically active life with little signs of slowing down at age 8 despite a number of maladies he has suffered, both acute and chronic.  Over the past year, Harley has experienced general hind-end weakness, an acute groin muscle strain, and a lower spinal disc protrusion.  There is nothing 'cookie-cutter' about Cathy's/Sterling's approach.  These very different conditions and symptomology required implementation of varied therapies, each of which Cathy carefully devised and employed.  Cathy's attention to Harley has been incredible, and with her keen awareness of even subtle changes, she is able to continually fine tune and optimize his therapies.   Most days at Sterling are incredibly busy, yet every animal that comes in is given personalized attention and is treated with great and with affection.  Each animal's sensitivities are understood, remembered, and addressed, with appropriate adjustments to ensure that each animal [and its human!] receives what s/he needs—every single visit.  Today, Harley's weekly therapy, along with his acupuncture [by Anne Murphy], has allowed him to continue his happy, physically active life without pain, and with increased muscle tone and strength.  Thank you again to Cathy, Nina, Dr. M., and all the wonderful interns and students who rotate through and work at Sterling—Harley and I are ever grateful!







- Cary Rauscher