© 2015 Sterling Impression Animal Rehabilitation Center of New England. All rights reserved.

Dr. Marjorie C. McMillan DVM, DACVR, CCRP

Dr. McMillan is a board certified veterinary radiologist. Because of the animals that came to her for radiographic procedures ranging from hip dysplasia and disc disease to degenerative myelopathy, Dr. McMillan developed an interest in providing better ways of treating and improving the quality of life for these pets. Over the past six years she has been involved in rehabilitative medicine, which led to the development of a state-of-the-art physical rehabilitative center. Dr. McMillan is a Certified Canine Rehabilitation Practitioner.

Cathy, a certified veterinary technician, has been practicing in Massachusetts since 1986. She began her career at the Angell Animal Medical Center were she became the assistant supervisor of the radiology and nuclear medicine department.   Cathy joined the staff of Windhover Veterinary Center in 1992 as medical manager. While there, she was instrumental in establishing the first veterinary rehabilitation center in Massachusetts. Cathy helped to organize the most comprehensive veterinary rehabilitation team in New England. Much of Cathy's professional life is devoted to teaching  students pursuing an interest in veterinary rehabilitation. In June 2003, Cathy became one of the first 36 individuals in the country to become certified as a Canine Rehabilitation Practitioner.  In 2007, Cathy was voted "Hometown Hero" by Home Town Weekly (Walpole) for her dedication and compassionate treatment of patients.  Cathy has a special interest in working with avian and exotic animals.  Cathy is the author of "Blind Devotion: Enhancing the Lives of Blind and Visually Impared Dogs".

Carol Hetherington,  Licensed Acupuncturist, Chinese Herbal Medicine, Rieki

Dr. Cheryl A Tarateta, Chiropractor

Want to hear from one of us?

If you are interested in having a Sterling representative speak at your next engagement, please contact us at 508-668-7946 or email us at sterlingimpression@gmail.com

1008 East Street, Walpole, MA 02081 | Email: sterlingimpression@gmail.com | Phone: (508) 668 - 7946 Fax: (508) 668 - 7973

STERLING IMPRESSION ANIMAL REHABILITATION CENTER









OF NEW ENGLAND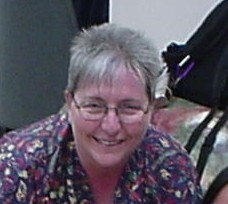 Cherie is a recent graduate of Mount Ida College with her degree in veterinary technology. She balanced school with athletics by playing volleyball and basketball for Mount Ida. For one of her senior internship rotations, she came to Sterling Impression and found her passion for animal physical therapy. Cherie is a certified veterinary technologist and became a CCRP in 2011. She spent some time triaging critical patients for the emergency department at VCA South Shore Weymouth.